Summer School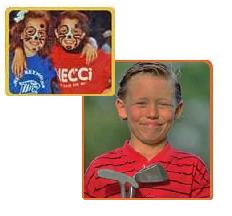 The location of our program changes, but it is always held at one of the four public elementary schools in Newington. Our program runs throughout the entire summer with the exception of the celebration of Independence Day. There is a two-week minimum required to use this program which usually runs for nine weeks. The daily program gets underway at 7:00 a.m. and continues until 5:30 p.m. All children enrolled in the program are bused daily to Churchill town pool for swimming.
The children participate in a variety of weekly field trips such as blueberry picking, miniature golf, bowling, visiting museums, and much more.
We offer several daily activities for your child to participate in, for example, arts and crafts, manipulatives, organized sports, word games, planting, baking, organized free play and much more. The children also enjoy daily use of the school playscapes located on the school grounds.